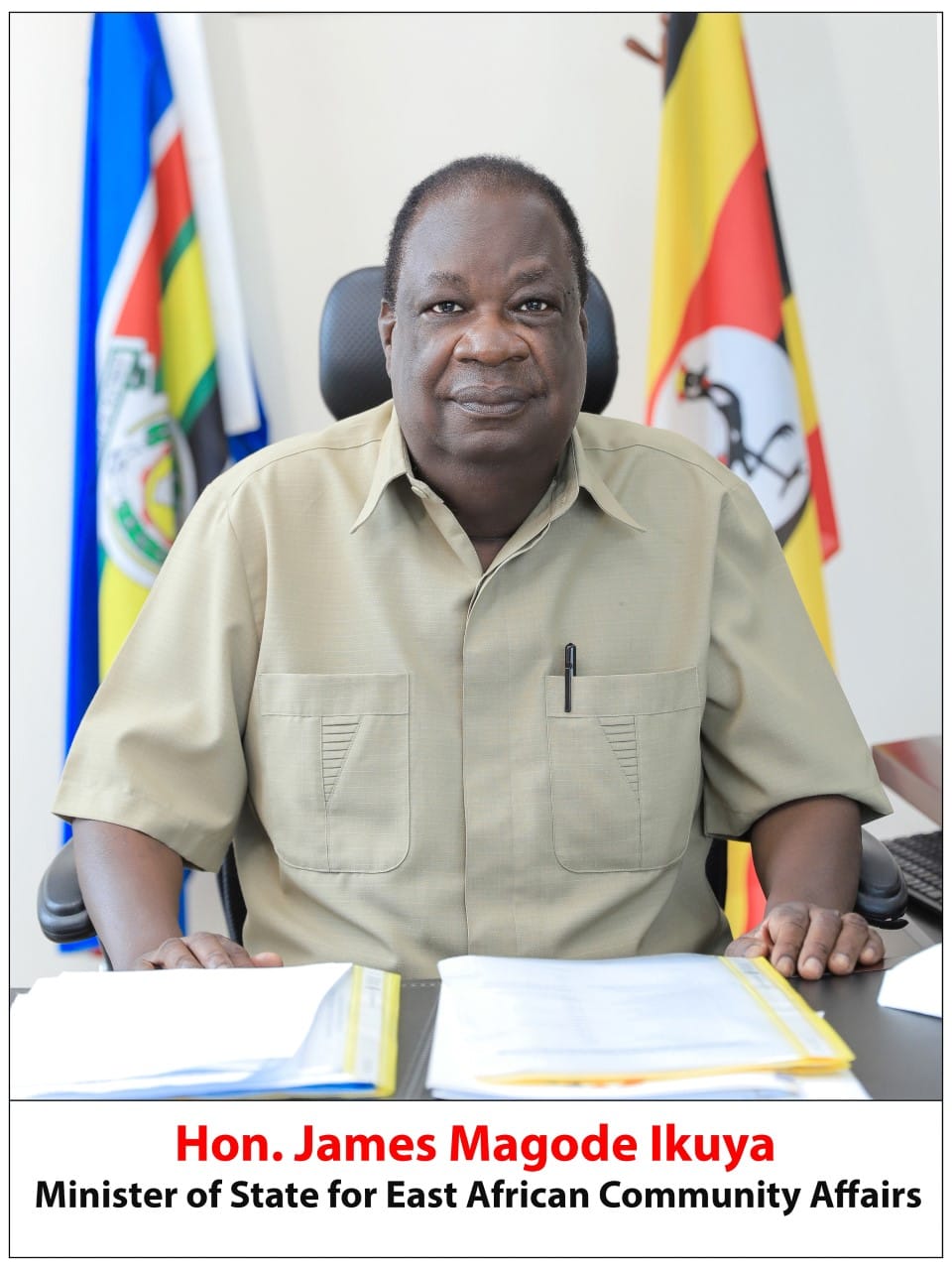 Hon. James Magode Ikuya
Minister of State for East African Community Affairs

---
Hon. James Magode Ikuya appointed in June 2021 is the Sate Minister of East African Community Affairs in the Government of Uganda.
As a Ugandan and valued participant in the struggle to liberate this country, Hon. James Magode Ikuya was one of the fore founding members of FRONASA in 1971
A zonal organiser Eastern in Uganda National Liberation Front (UNLF)
Political and Diplomatic Commission 1971-1980
Founder member of the NRM 13" Elgon, Mbale (1981-1986)
District Administrator, Central Government Representative (CGR), and Resident District Commissioner 1988-1996
Deputy Director of Information Movement Secretariat 1996-1997
Director of Mass Mobilization Movement Secretariat 1998-2002
Born in Uganda on 13th July, 1947, from Molo- Magodes in Tororo district James Magode attained his academic achievements from  Teso College Aloet, Lumumba Research Bureau and finally Bachelor's Degree in Business Management and Marketing from Ndejje University.